Once the objectives are established, a process of continuous improvement of your digital competence begins in which the tools for lifelong learning will be the best allies in improving your employability.
We invite you to know and use the appropriate ikanos tools to increase your employability by improving your digital skills: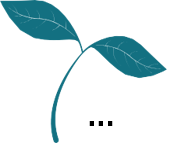 CHECK your Personal Digital Profile
Your Personal Digital Profile will allow you to know your level of digital training with respect to the European standard and contrast it with the profile required for your professional objectives.
ikanos works on the definition of Professional Digital Profiles according to the requirements of the current working environment.
The Digital Professional Profile Objective clearly indicates the level of training to be achieved in each of the areas of digital competence.
KNOW the objective Professional Digital Profile
COMPARE your Personal Digital Profile vs. Professional Digital Profile Objective
The difference between your personal profile and the Professional Digital Profile of the occupation that interests you marks the formative itinerary that you must make to reach the qualification that you need.